Hours of diligent work can go into a single handcrafted object, but these engrossing time-lapse videos condense the process into a short clip. Sit back and watch as our marketplace artists reveal the processes, materials, techniques, and finishings that make their work unique.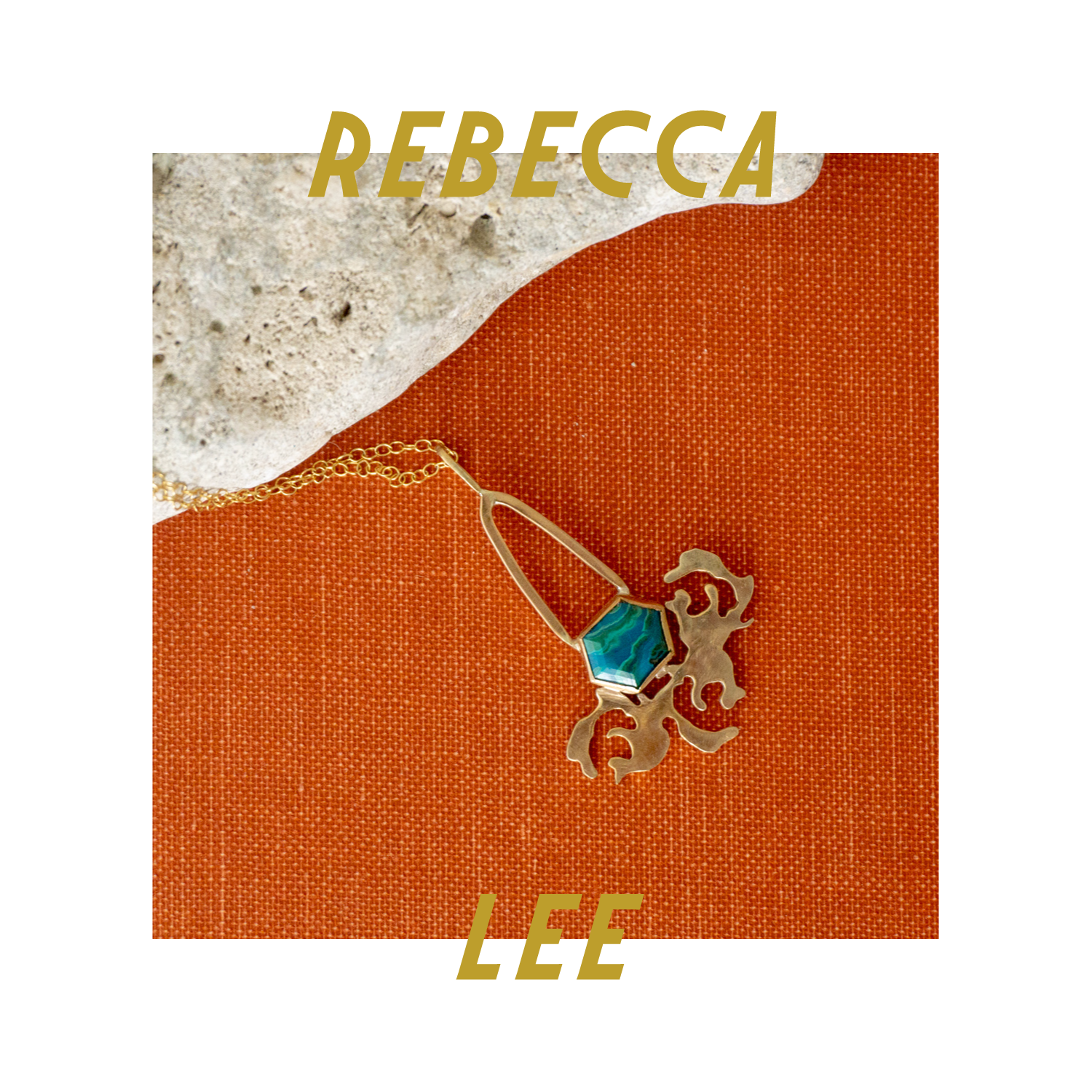 "Watch as I hand pierce, solder, and hand polish one of my distinctive landmass hoop earrings."
Miami-based artist, Rebecca Lee—also known under the moniker limchoy lee—is a photographer and jeweler interested in sacred adornment and its capacity to provide protection and control for all intersections of marginalized people.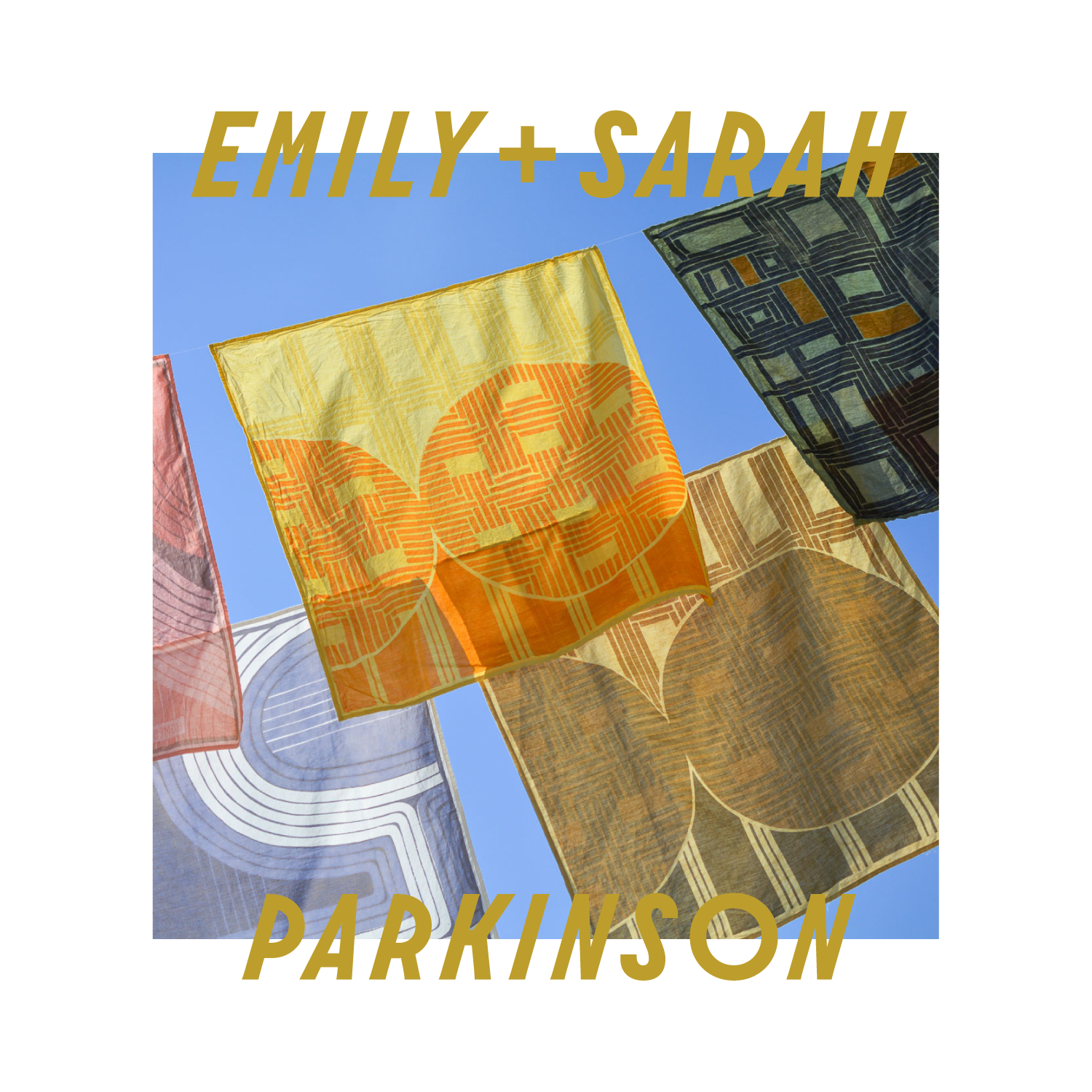 "We screen print each of our textiles by hand using thickened mordants. These mordants aren't always visible during the printing process, but their placement determines the intensity and shades of the color later on in the dye pot!"
Homebody Textiles is a sister-run studio focused on naturally dyed and hand-printed textiles. Their vibrant scarves, bandanas, and homewares start as blank cloth and pencil sketches and are transformed one step at a time by their four hands. The results are timeless and fresh, intentional and unexpected.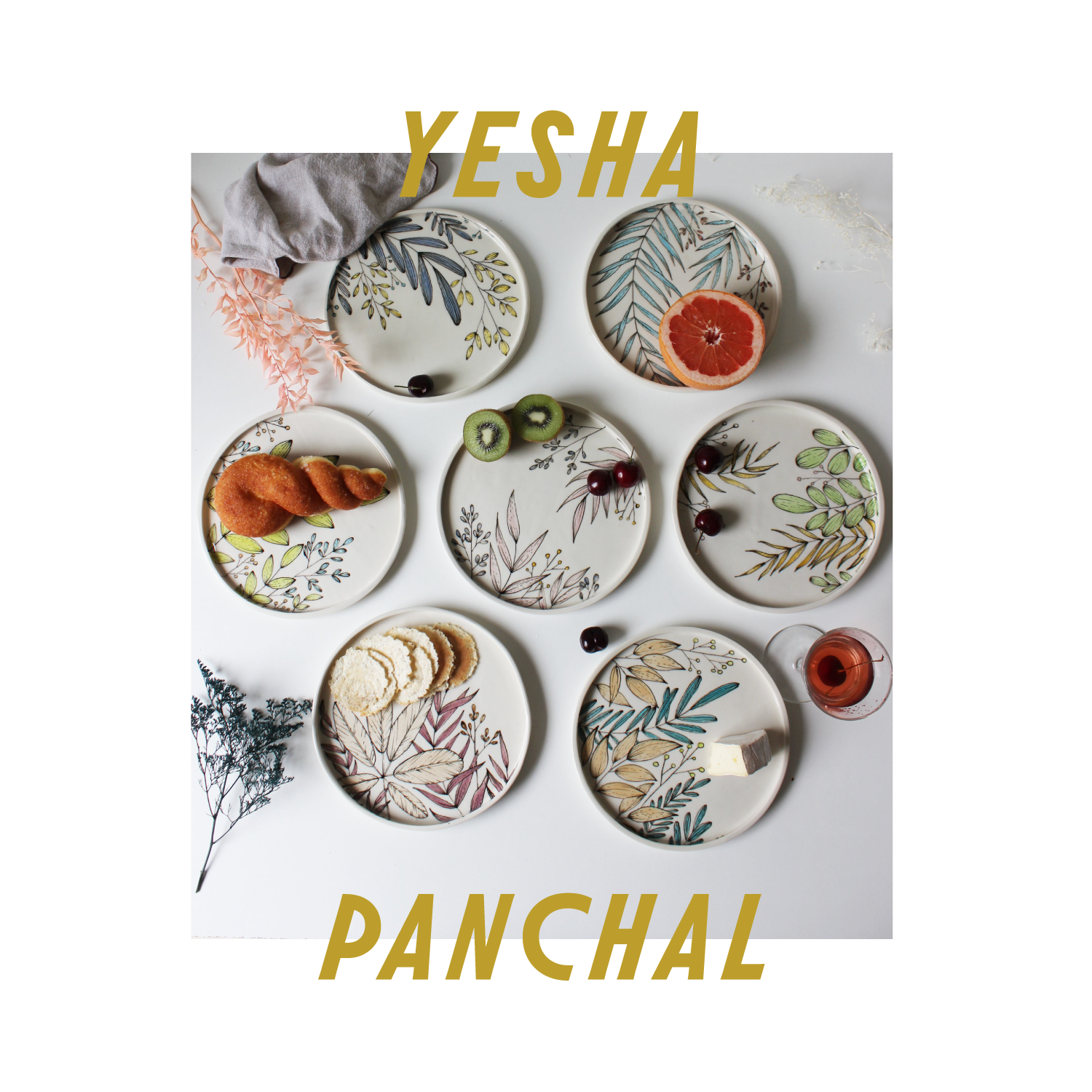 "My work calls attention to the beauty of nature that often goes unnoticed, particularly its propensity. We are surrounded by petals, stems, plants, and other elements of nature, which continuously fuels my inspiration. Most of my work is painted with underglazes at the bisque stage and outlined with an applicator bottle. Here is a small video to show some of my decorating processes."
Yesha Panchal was born in Gujarat, India, and moved to the United States when she was sixteen. She works predominantly in the medium of ceramics to appreciate the beauty of nature that often goes unnoticed. She earned her BFA with a concentration in ceramics at Georgia State University in Atlanta in 2017. She is currently an instructor at the Hudgens Center for Art and Learning in Duluth, Georgia, and works out of her home studio.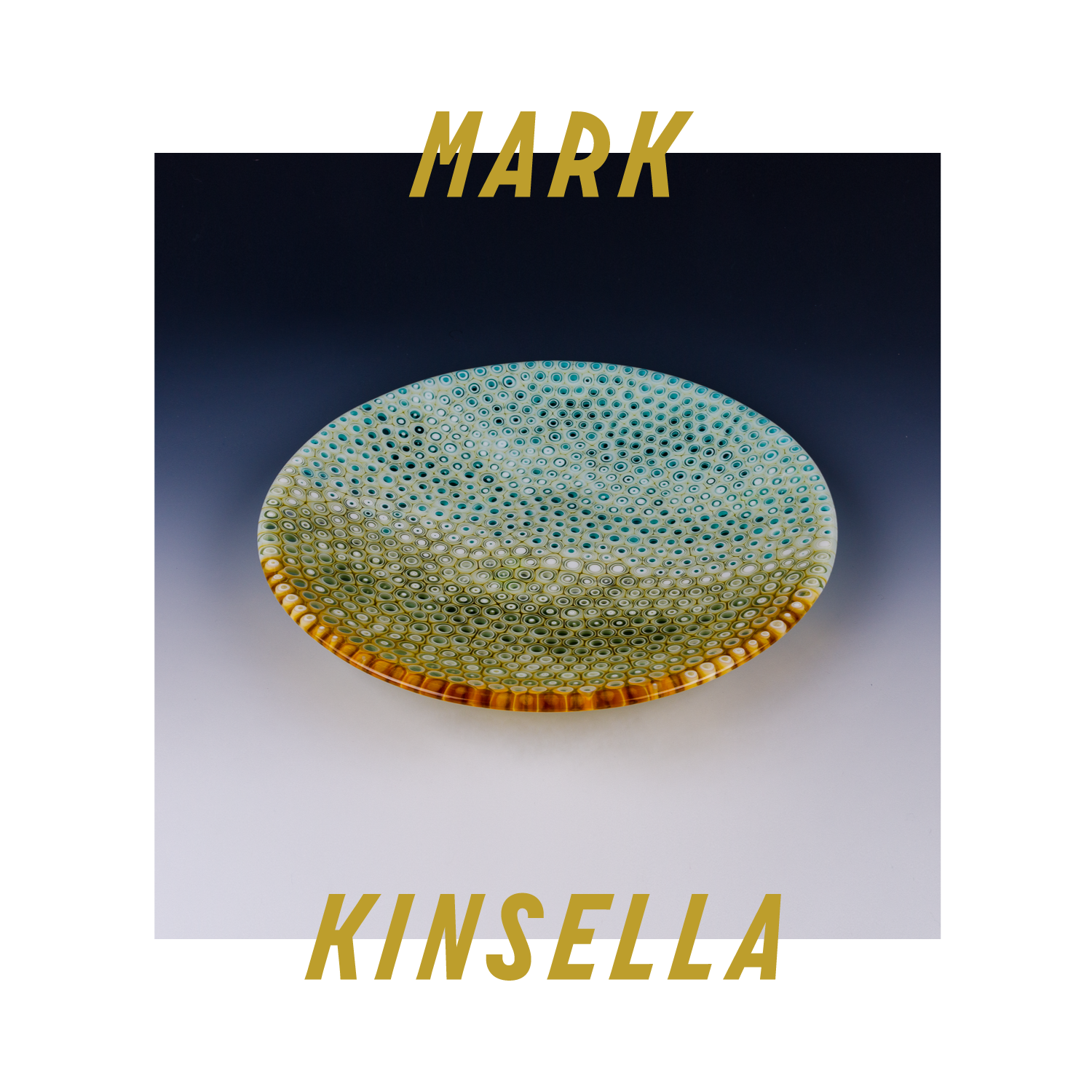 "This video shows the step-by-step process of creating a vitrigraph bowl that is inspired by the colors of the earth from space."
Mark has been working with kiln-formed glass for over 10 years. His inspiration comes from nature, life's experiences, and his love of the sea. He grew up in New England and now lives with his wife Cathi and dog Mo in the woods of Hillsborough in North Carolina.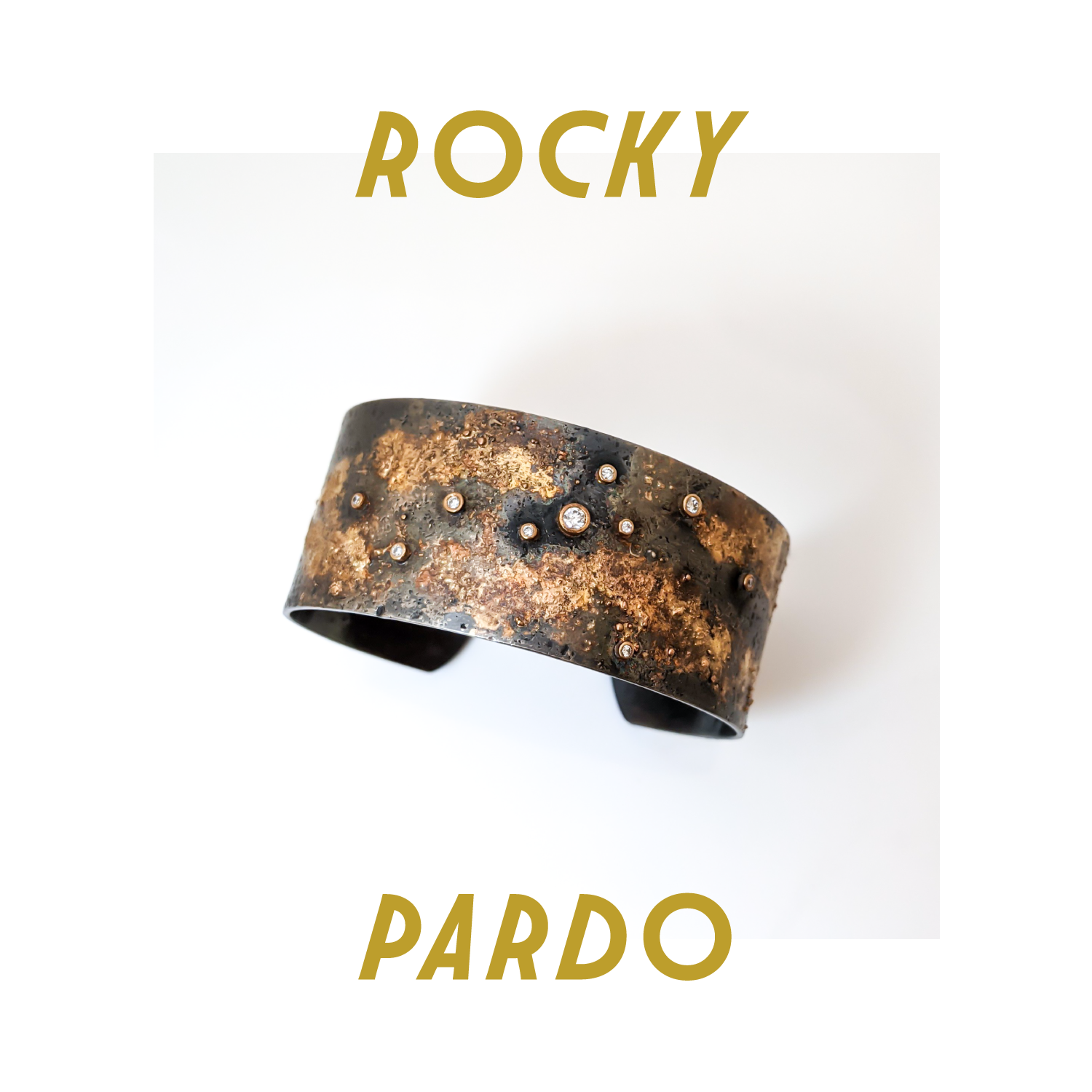 "Using a variety of tools, I saw, form, fabricate, and fuse my Gold Dust designs. The final step in the process is to set the stones and wear them with love and sparkle!"
Rocky Pardo Jewelry is a handcrafted collection of silver and gold dust jewelry that strikes an elegant balance between the rough and refined that lets anyone rock their sparkle. Using ethically sourced metal and handpicked gemstones, her designs are an homage to her split roots in the Midwest and Spain.
"This video shows the many steps involved in creating a fruit bowl from 4 1/2 pounds of clay. It begins on the wheel and ends with colored slips, layered between hand-cut paper stencils."
Kristin Schoonover, previously Kristin Benyo, grew up on Long Island, and then attended Alfred University where she graduated in 2001 with a BFA in ceramics. Soon after graduating, she relocated to Asheville, North Carolina, where she began her pottery business in 2004. Currently, she maintains a studio in Asheville's River Arts District with nine talented ceramic artists. Aside from clay, she enjoys hanging with her family, friends, and pups, pontoon days on the lake, and true crime podcasts.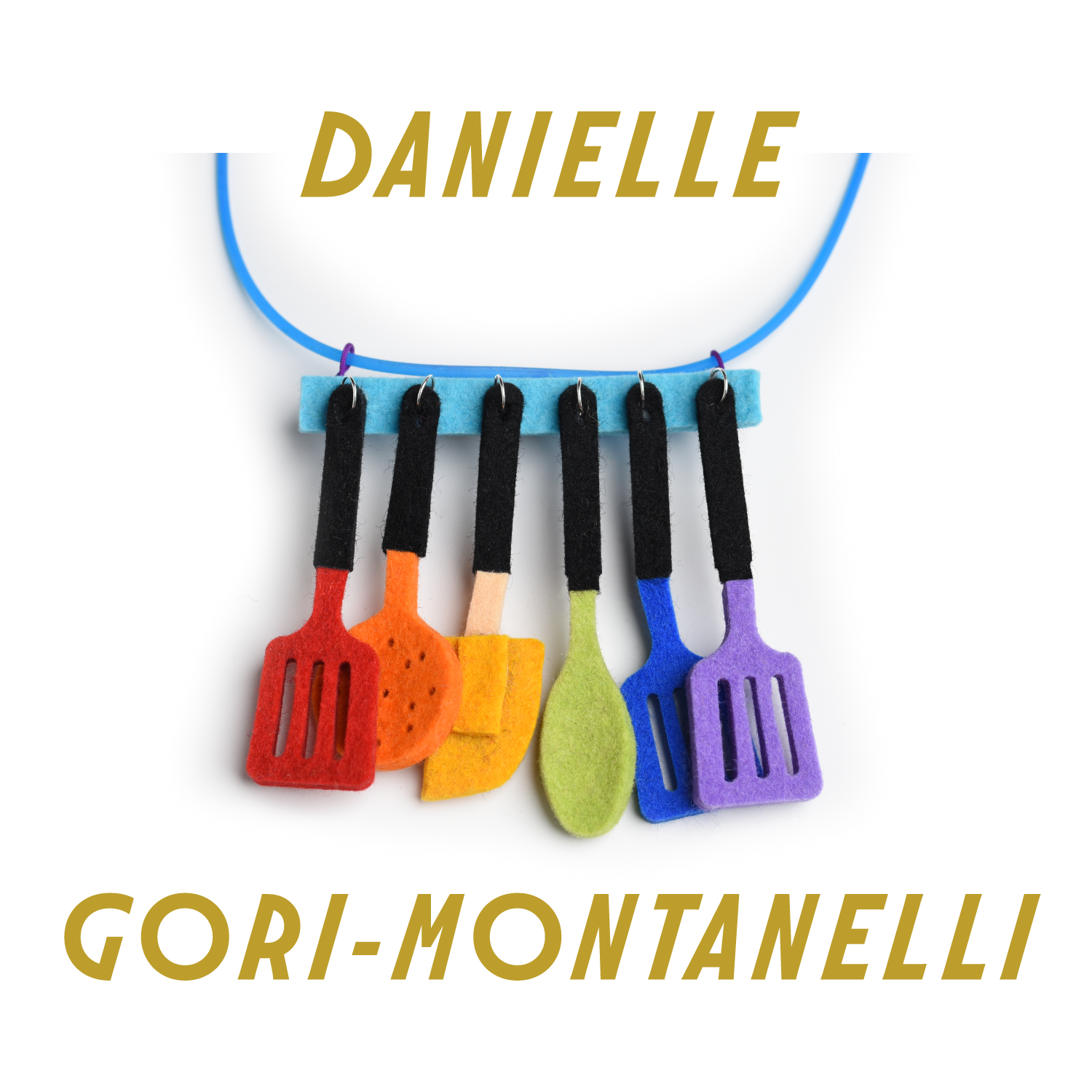 "In this video, I am making a crudité platter brooch and a couple of pencil brooches. I begin my pieces with sheets of 100 percent wool felt, which I cut, carve, and assemble in layers."
Danielle has worked for several decades as a figurative painter, metalsmith, and felt artist. Her colorful work playfully celebrates the beauty and humor found in everyday objects. Her hope is that the work captures and carries on the joy she discovers in her process.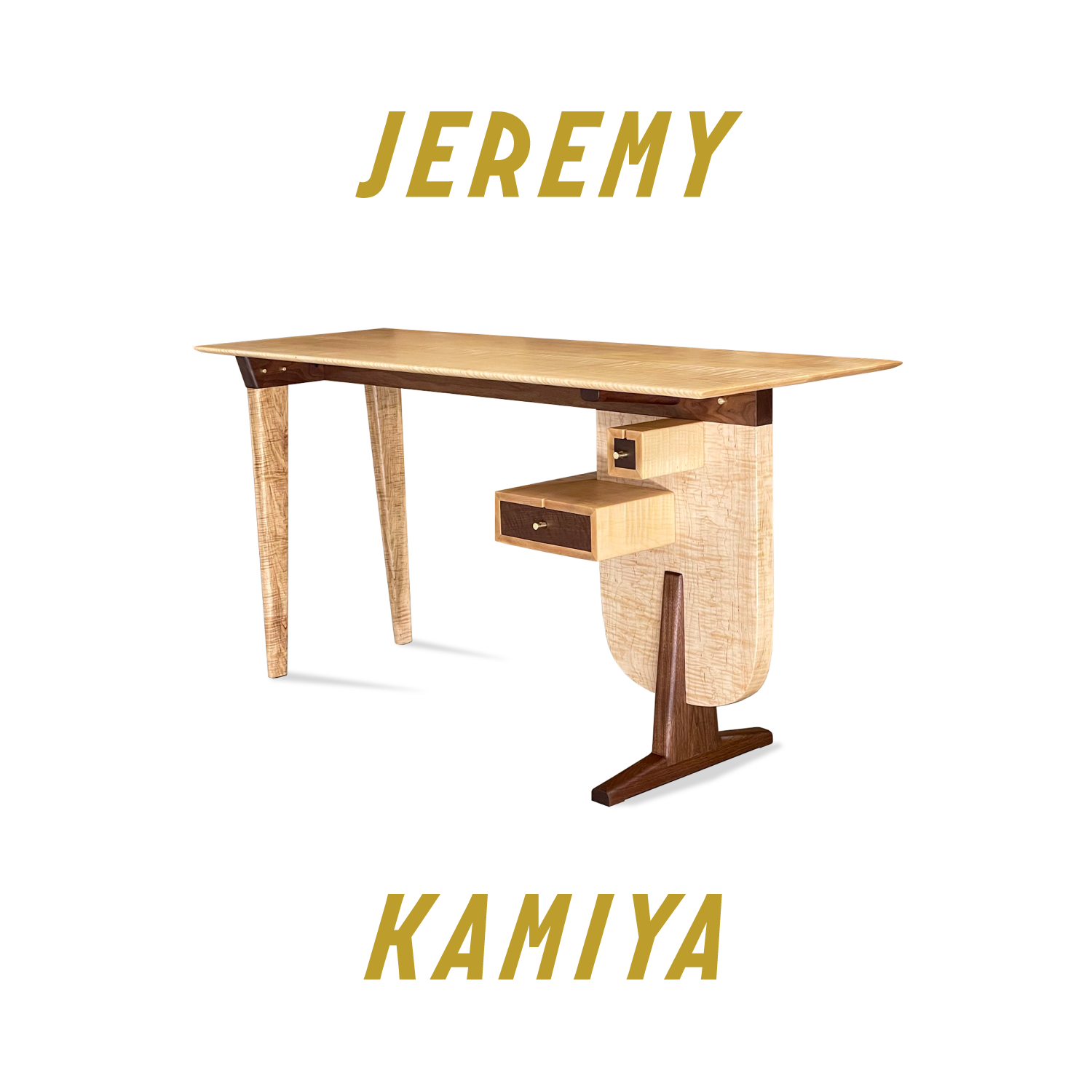 "My video starts with design: pencil sketches are moved into digital 3D space to study the form from multiple angles. Once I'm satisfied that the form has potential, I'll focus on materials and joinery. My lumber arrives rough sawn from lumberyards, and I begin the task of making all sides flat and parallel. I'll select the boards with the correct grain and tone for all of the components and begin to cut those out. Once components are trimmed to final dimensions, I work on the joinery and shaping with several rounds of test fitting. The build process ends with sanding, oiling, and a finish coat of wax. The build process is often filmed, so there is usually a video editing process. There is an arduous photography process before finally posting images to social media—and a copywriting process describing the product before finally uploading the finished piece to my website."
Jeremy Kamiya is a self-taught designer/maker who designs and handcrafts unique, modern works guided by a purist ethos: no nails, no screws, no stains. He films and documents his process on Instagram @furnitureisart.
Kat Koconis of Little Black Sheep Studio
"This video shows handwoven coasters from start to finish, starting with cotton threads, creating a warp, threading the loom, weaving, and finishing with cotton coasters."
Little Black Sheep Studio was started 15 years ago by Kate Koconis, and remains a one-woman craft adventure. Kate's passion for weaving comes from the easy comfort it creates, and the endless possibilities it has to offer. With weaving there's always something new to discover.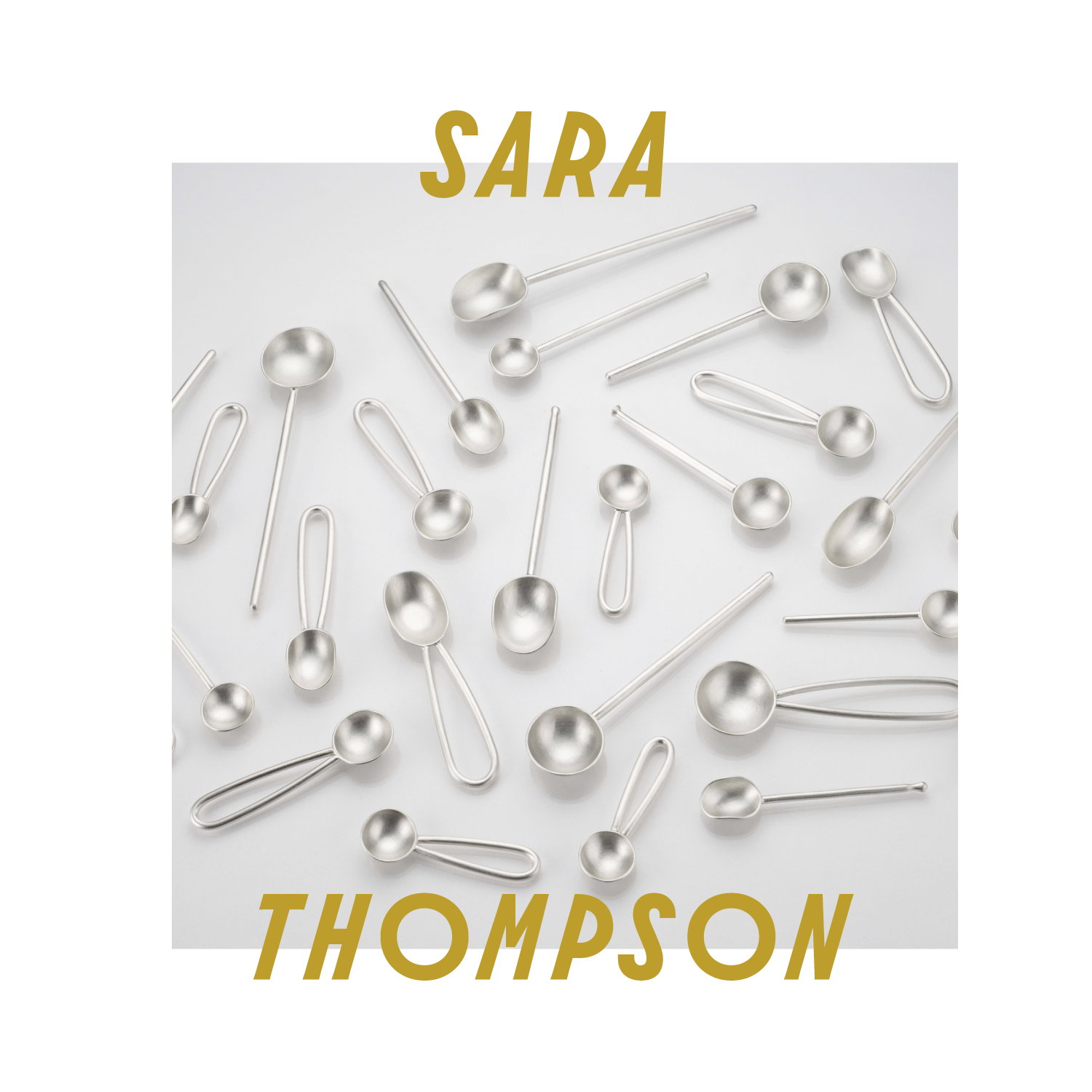 "Watch how I create one of my sterling silver vessels from start to finish. I use historical and traditional metalworking techniques to transform a flat sheet of silver into a three-dimensional form and finish the piece in my signature silky satin finish."
Sara Thompson is a silversmith with a BFA in craft and a concentration in metals from the Oregon College of Art and Craft. She uses traditional silversmithing techniques to explore the vessel and the intimate connection of handheld functional objects. Her work honors historical silversmithing while creating silver objects with a fresh minimal aesthetic.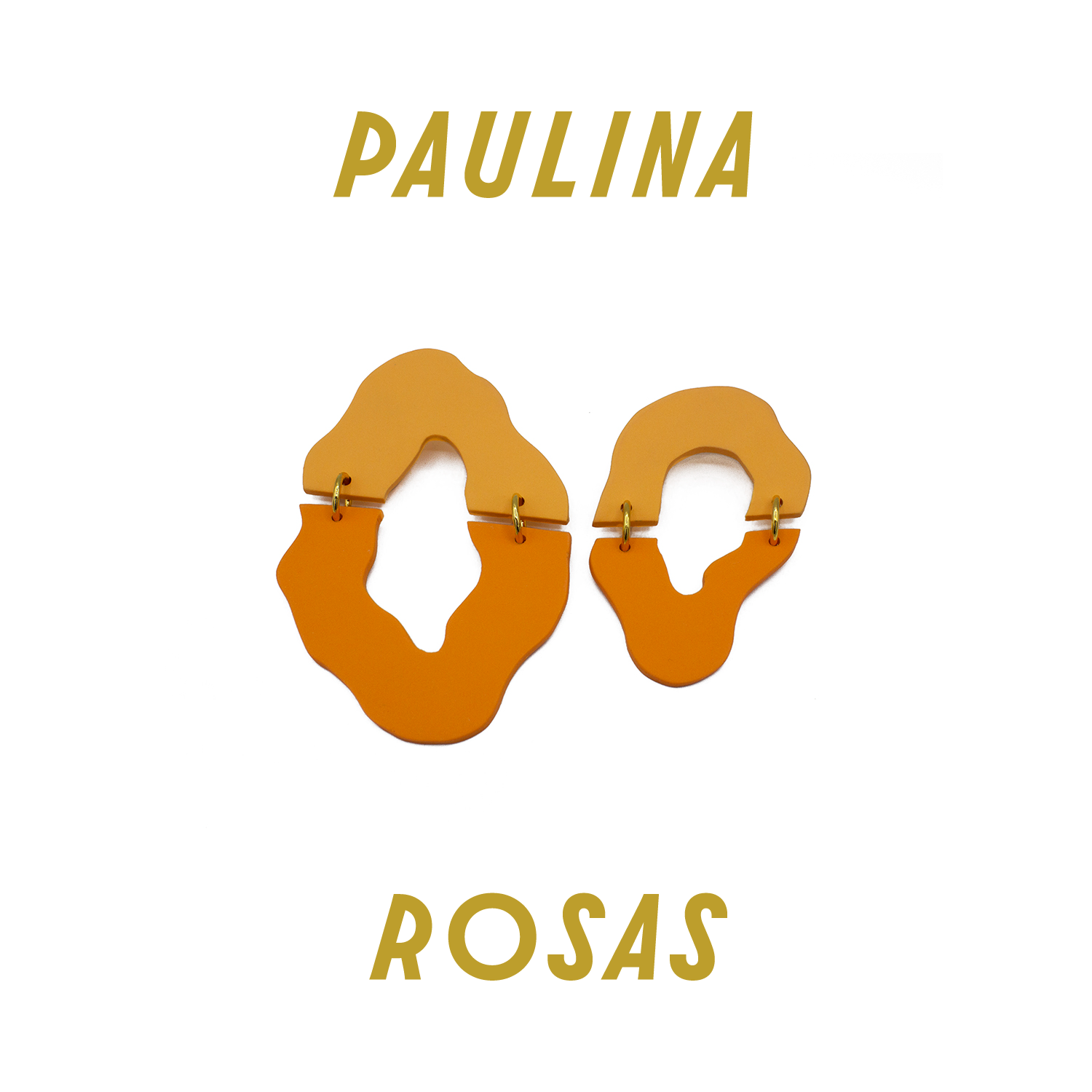 "In this video I introduce myself in my home studio and show an edited time-lapse of my day at the studio to make a pair of earrings. The time-lapse shows from the time I enter the studio in the morning to packaging a piece ready for shipping at the end of the day."
Paulina Rosas' jewelry work attempts to create a dialogue with the piece rather than just an object to enhance appearance. Her work is also about helping others express the unique parts of their personality and style through distinctive, one-of-a-kind, contemporary jewelry pieces.
"This video shows me throwing a low, wide bowl with seven pounds of clay on the potter's wheel and then using a bulb-syringe to precisely place slip-trailed dots in a geometric pattern."
Katie Meili Messersmith is an adopted Chinese American potter. Rather than a formal education in the ceramic arts, she gained the majority of her knowledge through the time-honored tradition of an apprenticeship at The Village Potters in Asheville, North Carolina. She has since joined their team as a resident artist.